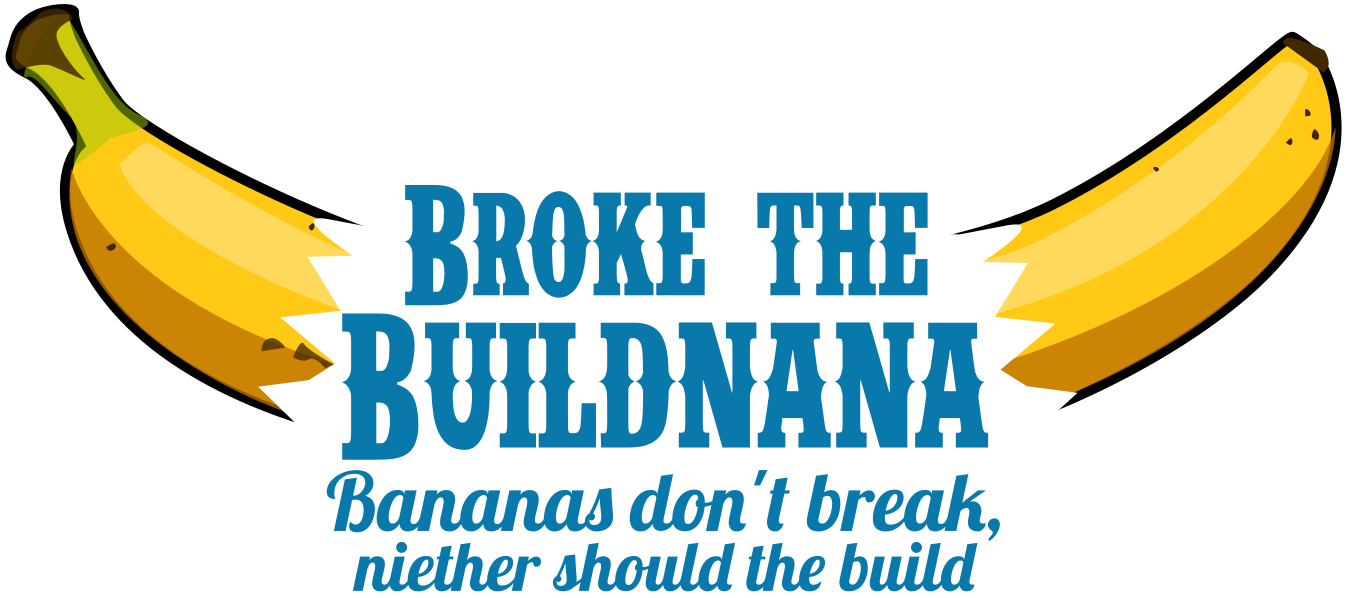 After breaking the build a few times due to cross-OS linter issues, I decided to embrace the concept of breaking the build as a good thing. One, it means that the race to being able to have your commit message read some where along the lines of "Fixed the build" or for the more modest "Fixed the build after breaking it."
Making a habit of such things is not a desired trait, but to avoid the feeling of sweaty palms I took the advice of bringing bananas for the team if you break the build. Knowing that the problem can be solved should be celebrated, albeit not too frequently.
Plus who doesn't love bananas! Although as a side effect of this, people sometimes ask me when I am going to break the build/bring bananas again!
The source file for this sticker can be found here: github.com/evinr/Graphic_Design/blob/master/Stickers/broke-the-buildnana.svg